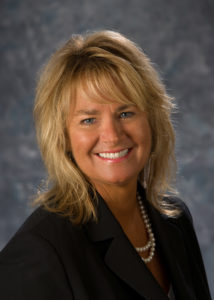 I'm Kaye Jones, your mortgage resource in the Outer Banks with TowneBank Mortgage. Our current real estate market is seeing inventory at record lows and housing costs at record highs. According to Realtor.com, there are 50% less homes on the market right now as there were at this time last year. It's more important now than ever before for your customers to get pre-approved with a trusted local lender. Please reach out to me with any questions. I'm always here to help. Here's what's going on the market this month!
Closing Cost Options: Closing costs can run buyers between 2% and 5% of a home's price. Some borrowers, though, aren't aware that they have a few options for this common mortgage cost. For example, lenders sometimes offer a lower rate to those who pay closing costs with cash at closing; they may also provide an option without closing cost but at a higher rate. Some borrowers choose to have the lower-rate option by including closing costs in their mortgage's original amount. One of our mortgage loan officers can help anyone considering these options.
Stimulus Benefits Parents, Seniors: Congress' $1.9 billion American Rescue Plan contains several new tax breaks, including generous support for older Americans and those with young children. Taxpayers of all ages will receive checks of up to $1,400 per person. But people over 65 will also become eligible for the Earned Income Tax Credit for the first time. And parents will see both an expanded Child Tax Credit and a new childcare tax credit to help with kids under 13.
Access Free Weekly Credit Reports: Federal law requires that the three largest bureaus provide a free annual credit report. Since the beginning of the pandemic, though, the bureaus have made reports more available for free – through April 2022. Now is a great time to examine a credit score thoroughly – contact the reporting bureau to fix any errors – to prepare to apply for a loan. A credit issue may take four to six months to fix.
When you partner with me, you can rest easy knowing that you have a team of trusted, local professionals on your side. With over 20 years of experience as a loan officer, I'm available to help walk you through the loan process from start to finish. Even if you just need advice, I'm here to help.
Kaye Jones
Senior Loan Officer
TowneBank Mortgage
Phone: 252-261-9477
Email: [email protected]