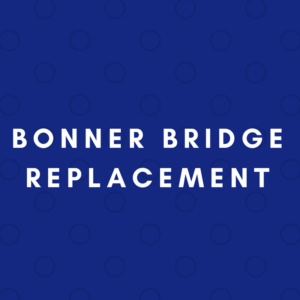 NC Department of Transportation began construction on the new Bonner Bridge on March 8, 2016, and reports from the contractor PCL Construction are that construction will be complete by the end of 2018. Then, in 2019, they will be demolishing the old bridge. See more about this timeline here.
Over the next few months, there will be several closings of the navigation channel at the bridge. Please see the press release from NC Department of Transportation and check their website here.
Date of Notice: Feb. 16, 2018
Work on the Bonner Bridge replacement requires the contractor on the project, PCL Civil Constructors Inc., to periodically close the marine navigation channel in Oregon Inlet between February 2018 to May 2018 so that it can safely erect the new bridge.
Closures will occur several times each week, for no more than two hours at a time. All efforts are being made to conduct the closures when marine traffic (fishing charters, etc.) is light.
Closures will be posted to this page, as needed, at least 48 hours in advance.
U.S. Coast Guard Rule Summary
The Coast Guard is establishing a temporary safety zone on the navigable waters of Oregon Inlet in Dare County, North Carolina in support of construction of the new Herbert C. Bonner Bridge. This temporary safety zone is intended to protect mariners, vessels, and construction crews from the hazards associated with installing the navigation span, and will restrict vessel traffic from the bridge's navigation span as it is under construction by preventing vessel traffic on a portion of Oregon Inlet. Entry of vessels or persons into this safety zone is prohibited.
The full U.S. Coast Guard Rule is available in the Federal Register.
Contact: Tim Hass
Phone: 252.423.5109
email: [email protected]