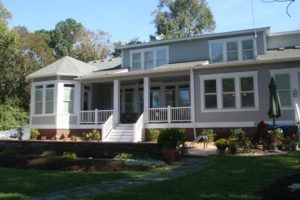 I cannot say enough about Sandmark Custom Homes. Sandy and Mark are very attentive, good listeners and also excellent problem solvers. The new home, which was over $1 million, was on time and on budget. They accepted changes to the plans with no worries. They are the best builders on the beach. And they are still following up on the details of the house even after 7 years. They guarantee their work and are a proud team. If you don't hire them, you are not getting the best builder on the Outer Banks. Please call us if you have any questions.
Creative ideas were always evident and executed. They listened to our ideas, put them to paper and then built the idea. No idea was dismissed. They were all thoroughly explored and reviewed. They used quality subcontractors and were on top of those subs throughout the job. They met with us regularly and on the weekends. They always took our calls. They were very considerate of our neighbors as we built in a established neighborhood.
—Mark & Kathy Batenic
Sandmark Custom Homes is grateful for all of our clients and their feedback to help our company to be the best it can be. We are thankful for the time we have been able to spend with the Batenic family working on their home. If you're interested in starting a home renovation or building project along the Outer Banks, contact Sandmark Custom Homes at (252) 261-1123 or email us at [email protected]. We are happy to answer any questions you may have.