This month we're putting the spotlight on a local contractor, Kellogg Supply Company. Learn more about this local run business. Kellogg Supply Company is a well-known lumber and building materials home center headquartered on the Outer Banks of North Carolina. We provide lumber and building materials for all types of construction projects from residential to commercial structures and everything in between. 
Name: Chris Edwards
Business:  Kellogg Supply Company
When was Kellogg Supply Company started? 1946
How long have you worked for Kellogg Supply Company? A total of over 20 years
What is your favorite thing about your job? Hard to narrow that question down to one answer. I would have to say my coworkers. We are all one big family!!
If you could do another job for just one day what would it be?  Charter boat captain
How long have you known Mark and Sandy? Over 20 years!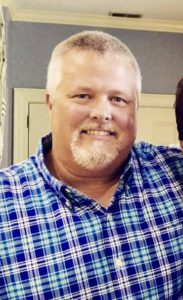 What is your favorite thing to do on the Outer Banks? Fishing!!
What brought you to the Outer Banks? My parents moved here when I was about 8 months old and I have never left.
Where is your favorite vacation spot? Florida Keys
For all your building material needs for new construction and remodeling contact Chris Edwards. 
Kellogg Supply
Address: 917 Burnside Rd or PO Box 99
Manteo, NC 27959
Telephone # 252-473-2167
Cell # 252-216-8782
Email [email protected]
Website https://kelloggsupplyco.com/