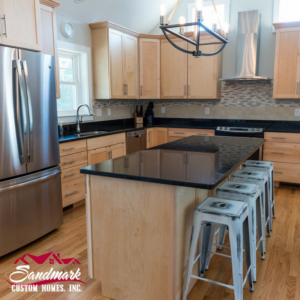 Are you in the mood for some remodeling and want to try mixing metals in the kitchen? Look no further! For those who love a matching look, the thought of mixing metals can be intimidating. Mixing metals is a wonderful way to layer in texture, help create a historical or collected look and make a room more interesting. Keep in mind is that stainless steel appliances and sinks are so common today that they are widely accepted as a neutral that can work with all kinds of other metal finishes. Also, metals can give the room an introduction to vibrant colors and hues, which can serve as a focal point.
Check out the article "5 Compelling Reasons to Mix Metals in the Kitchen" by Becky Harris with Houzz. She provides five different examples of why mixing metals in the kitchen is such a great idea. Whether its to create a farmhouse look or to show off your personality, you can't go wrong. Mixing metals isn't limited to eclectic, historical or transitional looks. It can be easily incorporated to any style or feel you want to achieve.
Check out the Sandmark Custom Homes Houzz profile by clicking here to learn more about our projects and see client reviews.