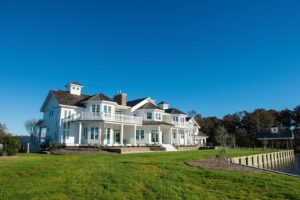 I want to take a minute to recognize how happy we have been with the various renovation and ad hoc repair projects that Sandmark has completed at our 4 rental home over the last 5 years. As out of state owners, it is reassuring to know that Mark is always there to respond to issues as and when they arise and that we never have to worry about the quality of the work, or the cost of construction. Projects are always completed quickly, within budget and to a high technical standard. In fact we have been so happy with Sandmark Custom Homes that when it came time to select a general contractor to build our new primary residence in Kitty Hawk we didn't consider using any other firms. Once again, Sandmark has exceeded our expectations and we are absolutely thrilled with the outcome. Sandmark will exceed your expectations, too.
– Jack and Caroline Baughman
Sandmark Custom Homes is grateful for all of our clients and their feedback to help our company to be the best it can be. We are thankful for the time we have been able to spend with the Baughmans working on their rental home. If you're interested in starting a home renovation or building project along the Outer Banks, contact Sandmark Custom Homes at (252) 261-1123 or email us at [email protected]. We are happy to answer any questions you may have.