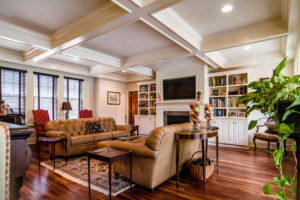 Home ought to be a haven of rest, relaxation and wellness…these are essentials for a healthy home! Set up your space to help you sleep better and breathe more easily.
Check out the article, 10 Home-Wellness Essentials for a Healthy Life by Laura Gaskill with Houzz. Laura shows how these 10 essentials tips can really make a difference in your overall health. Some of these include sleeping in a dark bedroom, cleaning the air, purifying the water and making room for relaxing.
Check out the Sandmark Custom Homes Houzz profile by clicking here to learn more about our projects and see client reviews.