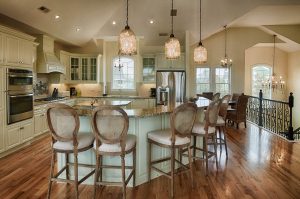 Ever dream of mixing beachy and rustic together? Check out this article that highlights the beautiful features of the styled Vancouver home. Our favorite aspect is how the owners decided to mix a rustic theme with some beachy decorations making for a perfect combination in the cottage. Can we get one too?
Check out the article Subtle Beachy-Rustic Style for a Vancouver Cottage by Becky Harris with Houzz. In the article, she highlights how their beachy cottage is both functional and stylish. The textures of the furniture against the light wood floors compliment each other so well. If you're planning on participating in a remodel soon, take a closer look into the unique color patterns and tones. What is your favorite element of mixing beachy and rustic together?
Check out the Sandmark Custom Homes Houzz profile by clicking here to learn more about our projects and see client reviews.