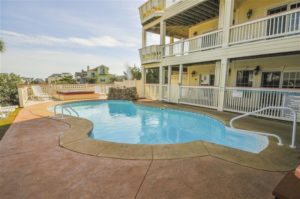 Sandmark Custom Homes is a professional company with a warm, welcoming feel. They embrace each job as if it was their only one; giving all of their clients personal attention with a special touch. These attributes are proven time and again with repeat customers and referrals.
– Jason & Claire Conley, Soundside Pools
Sandmark Custom Homes is grateful for all of our clients and their feedback to help our company to be the best it can be. We are thankful for the time we have been able to spend with the Conleys at Soundside Pool working on many projects. If you're interested in starting a home renovation or building project along the Outer Banks, contact Sandmark Custom Homes at (252) 261-1123 or email us at [email protected]. We are happy to answer any questions you may have.